Alright ladies, we're thinking it might be time to let the girls out of prison. That's right, we're going braless! It's everyone's personal choice of course, but we've taken the time to weigh up the pros and cons. You may be surprised to find out there are far more pros!
Why you should go braless
It goes without saying that free-boobing is the first stop on the comfy train when you get home from, well… anywhere! That oh-so wonderful feeling of removing your bra at the end of a long day. Now, imagine that feeling ALL DAY. Doesn't it sound lovely beyond belief?
Clearly, we have some issues with self-image from time to time. This keeps us from rocking what we've got. Thankfully we're now living in a time of natural appreciation. We're being encouraged to flaunt what our mammas gave us!
As this trend is progressing, we're seeing such a range of unique shapes and sizes. The perky, droopy, tiny, ginormous, round, pointy—they're all beautiful!
So, why let a wired or push up bra hide our natural shape?
To go braless is as simple as just taking off that underwired, padded, strappy harness. Then keeping it off for as long as you like!
Some prefer to just go cold turkey. Just ditch all bras, bralettes, crop tops, sports bras and go for it.
Others may take the slower approach warming up to the idea. For those it may be better to take it one outfit at a time, or one day at a time, and see where your comfort levels are. Who knows, you might become addicted to it!
Read about health benefits of going braless.
Going braless with D cups
You're probably asking yourself; "why would I go braless when I can keep my breasts contained in a bra?"
Going braless doesn't necessarily mean your tig-old-bitties have to be out if control. I, myself am a D cup and the way I've manoeuvred around this issue is a tank top. Yep, it's that simple.
You're keeping yourself contained and comfortable. Obviously, you don't want to go jogging with just a tank top, but for day-to-day life it's a pretty perfect solution!
Try to find a slightly tighter tank, or a crop top to achieve the result. Basically, the type you'd wear under most shirts anyway!
If you're a bit shy about the nips—it's never a bad idea to sport some nipple covers. Now you're contained AND covered up. Next stop… freedom town.
How to go braless with style
There really aren't too many do's and don'ts, as it depends on your personal comfort and individual style. For some, going braless is entirely for comfort. For others, it's part of a daringly stylish persona—or just getting on board with he latest trends.
If you're more thinking of comfort and you're feeling slightly shy about letting the girls free, here are some tips to help you feel secure and fab:
1. Layer up
As I've already mentioned, you can contain the extra boobie-movement with a tank or crop top underneath your outfit. Then, throw a nice jacket or coat over the top—no one would notice a thing!
2. Wear a blouse or any other flowy top
Blouses with fills or similar loose/flowy items will absolutely take the attention away from the girls (if that's what you're wanting). The difference between a smooth shirt and a flowy blouse, is that no one can tell the shape of your breasts when the material is floating all over the show! You could be wearing a push up, wired bra or absolutely nothing and it makes almost no difference.
3. Rock some patterns
If you happen to have any floral or patterned items in your wardrobe, this would be a great place to start. For instance, it's hard for the eyes to make out any shape for when their being overwhelmed by patterns and colours. If it's difficult to comprehend the shape of an entire chest—you best believe it'll be difficult to notice a mere nip! The added benefit of patterned garments means you might not have to stock up on nipple covers for that extra privacy.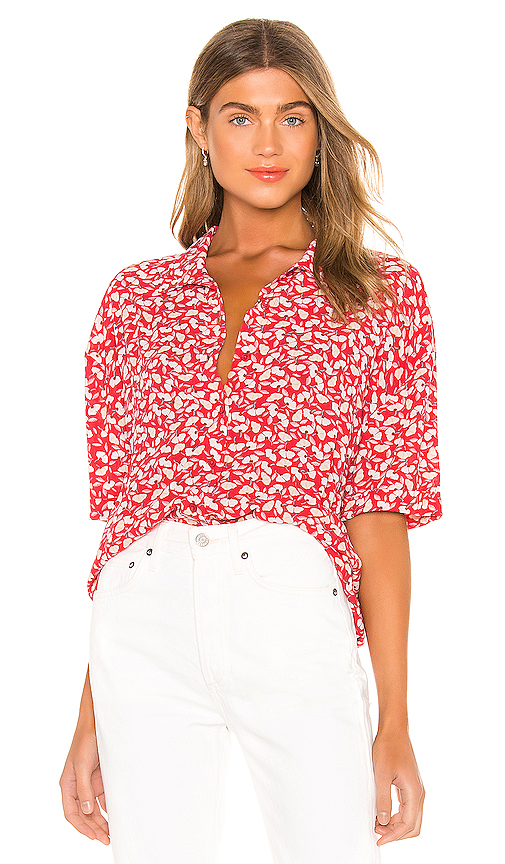 4. Put on your favourite scarf
This is a great way to get on the braless-bandwagon without having to alter your current wardrobe. This way, you can throw on your regular clothes (minus the bra) and stay secure with an accessory!
Best braless outfit options
1. A crop top
That's right, nipples poking through a crop are hot-to-trot right now. The last few decades of the 1900's have seen to that. Especially the 90's, which happen to be the main inspiration for haute couture at the moment.
If you're getting around braless, in a straight-cut crop and some high waisted flares; you know you're ready for the pages of vogue.
2. A turtle neck
This is a great way to be stylish, braless and conservative at the same time. Why not channel some Kendal Jenner and pair it with some jeans and vintage sunglasses? That's the look!
3. The plunge neck line
Let's be honest, we all love the look of the plunge. Though, not all of us are quite so brave. For those who are game enough—this is an amazing look! If you're already confident in going braless, why not step it up a notch.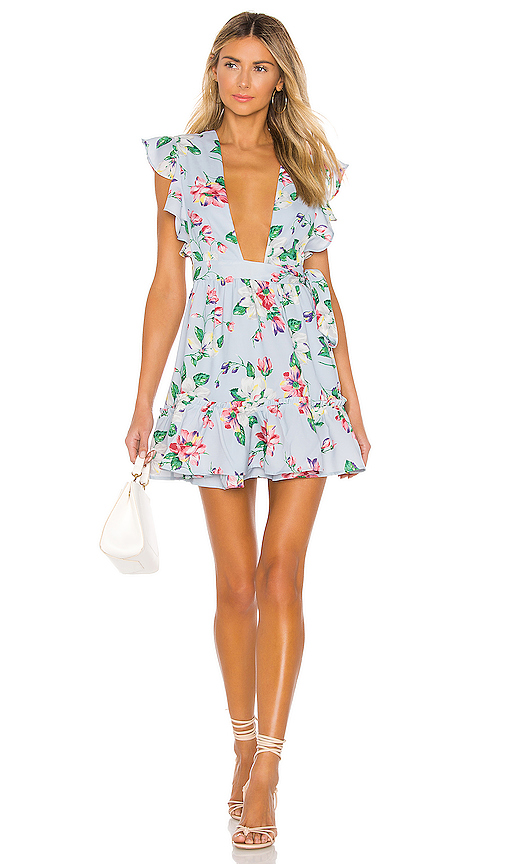 The health benefits of going braless
We've all heard the back on forth on whether a bra stops the dreaded droop or encourages it. The simple fact is, wearing a bra does not prevent your breasts from sagging. In fact, you may achieve the opposite result by weakening the tissue and elasticity in your breast over time.
This info came to light in 2013 when a French professor Jean-Denis Rouillon found in his studies that going braless at a young age helped increase collagen production. Basically, as the breasts were left to naturally hold themselves up, the tissue strengthened on its own—resulting in more of a natural lift.
So, if sagging is among your concerns when deciding to go braless—don't give it another second of thought!
Going braless in summer
It's understandable that this can be a problem. In the heat, with large breasts you'll inevitably be sporting some under-boob sweat. Charming, right?
Well, odds are you'll be sweating if you're in a bra or not. You feel this less in a bra as your breasts are slightly lifted. If you're going to sweat while going braless, it's not too much of a problem either. Here's why—sweat dries! We all know this!
Bottom line, if you're worried about free-boobing through the summer months; I'd say, don't even sweat it!
…See what I did there?
Pros and cons of ditching the bra
Let's start with the cons, which I think we've briefly covered. One of them is the sweating issue. As I've said, sweat dries and you will sweat either way. Though, of course it's a little nicer to have the lift and absorption of the bra.
The next con would be the exposure. We're still edging towards being comfortable in our own skin but going braless is a great step in the right direction. Though, everyone is well within their own right to feel more comfortable covered up in a bra.
The pros involve many comfort-related perks, such as maintaining that free feeling all day long, as though you're just lounging around at home!
Another is avoiding those sore red marks your bras leave at the end of a long day. I think we can all agree on the unpleasant and unsightliness there.
A major pro is joining the braless movement. So many women are beginning to feel empowered and comfortable in their own skin. Parading their natural assets like there's no tomorrow. If you're feeling confident enough to join the movement, have at it!
SEE ALSO: Best Wireless Bras 2019
Realistically, we can provide all the info in the world, but at the end of the day it's a very personal decision. If you're feeling free and comfortable enough in your bra; then power to you, girl! If you're feeling at one with your body going braless, fabulous! You do you, boo!